OK so T.I.L.F. doesn't have quite the same ring to it that T.I.L.T. does (Things I Love Thursday), but yesterday danced out of my clutches before I had the chance to compile my list of things I'm loving right now. So pffft! Time management is clearly not on my list.
#1) Gala Darling
I'm not sure if she's the originator of TILT, but her site is the first place I saw it & one of my regular reads when I need a pick me up. She's glitter & sprinkles & love. She always has interesting links to amazing photography, great fashion & just generally rad stuff. It's funny…my inner hermit is too anti-people looking at me to ever be like Gala myself, but I wish I she could be my big sister. Then I'd sneak into her room whenever she went out to try on her clothes & play with her make up. hehe
#2) Puppy Snuggling
It's been rainy & cold all week, so puppy snuggling? High on the list. I'm switching to flannel sheets today too so that may bump it up to number one.
#3) Joel McHale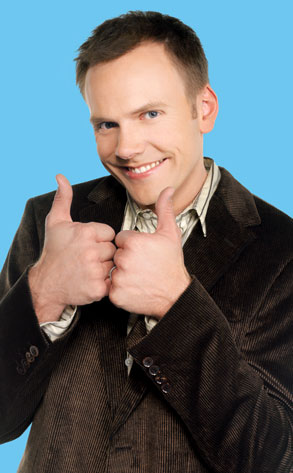 Ah, my secret boyfriend. I loathe reality television & all of those fake reality soap operas (The Hills, Laguna Beach etc.), but they do make excellent fodder for The Soup, one of the top crowd pleasing shows in our household. The Soup basically rounds up all the weird, stupid things that are said & done on television, compiles a show of clips & then makes fun of them.  Low brow? Totally. But Joel McHale's snarky commentary wins me over every time so I was extra excited when I heard he was in the new show Community – also starring Chevy Chase, the British guy from the Daily Show & a bunch of other people that you'll recognize from somewhere, you're just not sure where.
Anyway, it's awesome. Watch it.
#4) Bored to Death
Also in the TV department (did I mention it's cold & raining outside?), I'm loving the new HBO show Bored to Death with Jason Schwartzman, Ted Danson & Zach Galifianakis (from the movie "The Hangover"). It's quirky & cute & has all the appeal of one of Jason Schwartzman's movies, but in a weekly format. So. Good.
#5) Cute Rubber Boots
Origami Me by Plueys

I've had my yellow plaid pair for 2 years now & they've served me well. No leaks, still comfy (though they could use a springy insole) & I'm not totally sick of them. But bright pink with origami cranes on them? *swoon*