After some ups & downs with my website, I am finally back (minus a few lost posts)! 2018 has been such a busy year filled with tons of market days at Granville Island, so my introvert tendencies are being pushed to the extreme. I pulled back from social media quite a bit this year to try to preserve some of that quiet head space my brain seems to crave so much, but the flip side is – you get kind of lonely. It's such a common way for the people I care about to communicate that when I'm not actively checking Instagram, I start to feel a bit out of the loop. Definitely need to work on striking a better balance.
Summer flew by this year with some fun outdoor festivals & lots of tourists visiting Vancouver, snapping up almost all of my new resin tree paintings. I didn't get to paint as much as I would have liked to (when is that ever NOT true?), but I made sure to get out hiking a couple of times to snap a bunch of inspiration photos. There were a lot of forest fires again this year, so I was thrilled to get a sunny September day with clear-ish skies. The view from Dog Mountain is pretty stunning. My doggo agrees!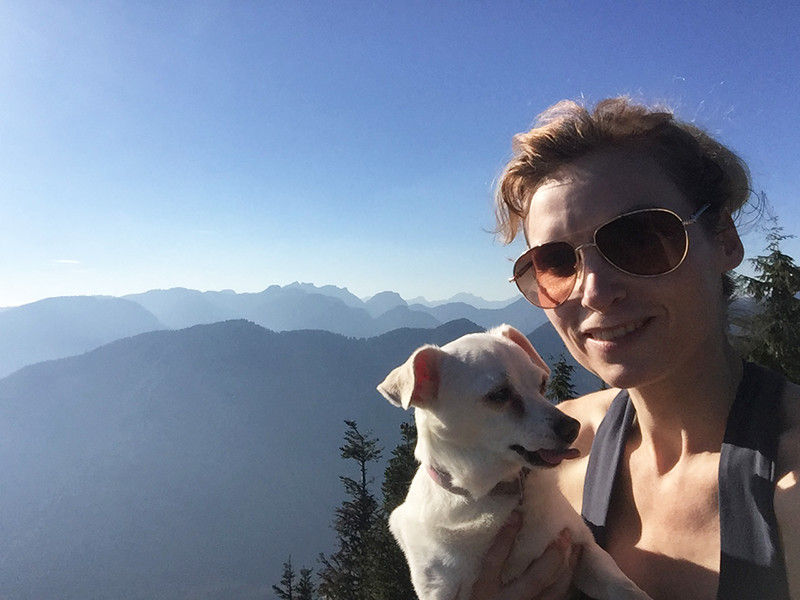 Now that fall is fully in swing & the rainy days have started, I've settled into the studio & have been working on some new resin paintings for my holiday markets this winter. The first one kicks off with Circle Craft, starting November 7th. I'll post more info along with my booth number ASAP. It's coming up quick!