Hola! It's that time of year again, when Cagey Beard & I do our best not to kill each other while selling our wares at big holiday market events!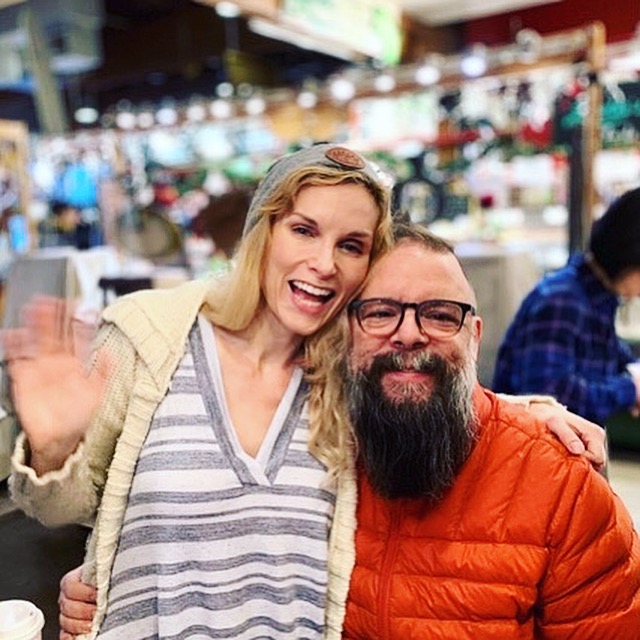 After 11 years of markets, you'd think we'd have this whole thing running like well-oiled machine by now, but it seems like every year we end up stumbling through with no sleep only to collapse on Christmas Day (usually with a cold too!).
I'm just finishing up building a new display for our first & biggest market – Circle Craft. It runs November 7th to 11th at the Vancouver Convention Centre.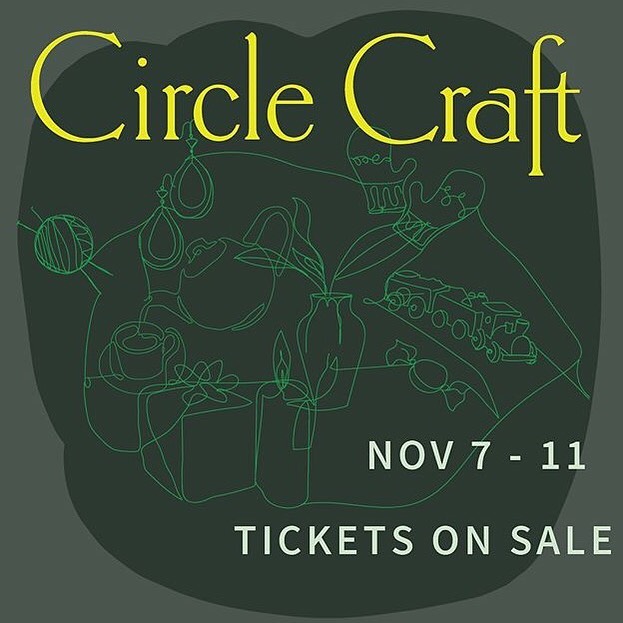 To be fairrrrrrrr, we do work as a pretty great team when it comes to setting up & tearing down our booth. John gets a little annoyed with me when I decide I definitely NEED to build something new for the display every year – and of course only start working on it 2 weeks before the show – but we always manage to pull it together. Packing copious amounts of snacks is key to not getting snarky with each other!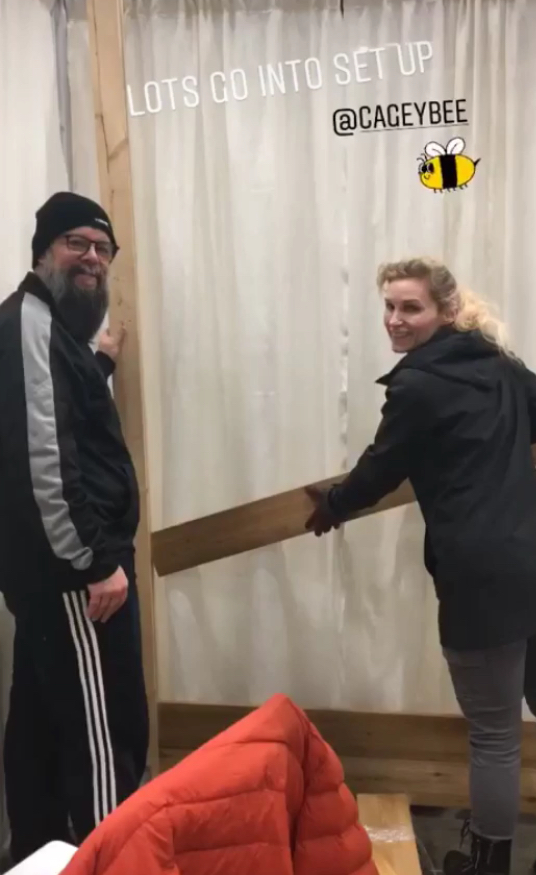 (Don't remind him of the time I accidentally knocked over the 8 foot tall pillar that holds up my side wall. It was not damaged at all (yay!)…because Cagey Beard broke its' fall (boo!).
Without further ado, here's our schedule for the 2019 holiday season: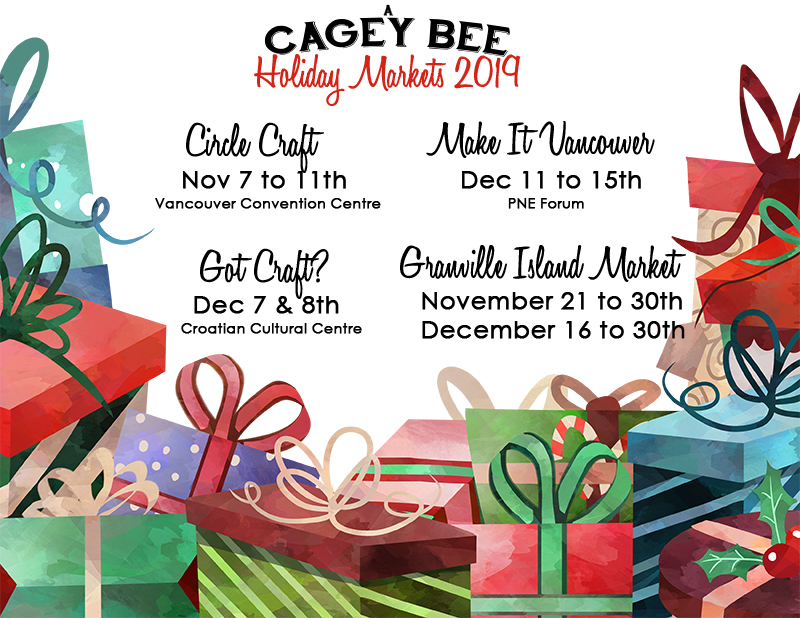 When I look at my calendar, it seems hectic with so few days off, but I'm actually less stressed than in previous years because:
We're not travelling to any out of town shows.
I'm no longer part of the Culture Crawl.
Number 2 is a big bummer that took pretty much all year to get over. 🙁 I was forced to move out of my beloved studio back in the spring & am currently working from home. Our place is packed to the rafters with art supplies, tools & vintage frames! Again, huge props to my partner, John, who has been an absolute gem through this whole mess. He never even complains about the mess!
As much as I will miss all the wonderful faces that toured my studio every year, it will be nice to pack up Circle Craft & not immediately have to head over to the studio to prep for the opening only 2 days later. I'll get a few days off to catch up with my online Etsy orders, restock my stores etc.
Hope to see my lovely Vancouver friends & fans at some of the shows this year!