The big Day of the Dead show kicked off last night at the Jem Gallery and I was amazed at what Carola, the curator, was able to do with such a small space. There were 65 total pieces in the show, hung salon style, right up to the roof.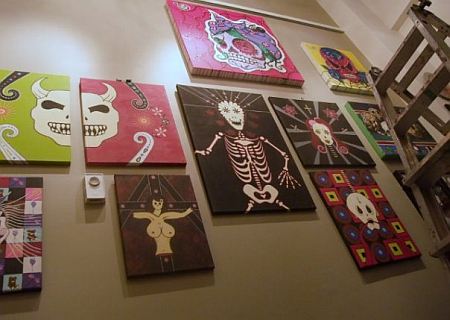 It was great to see what the other artists came up with and though I'm probably done with painting teeny tiny dots for this year (did I mention how many teeny TINY dots there are in my painting?), I'm definitely feeling inspired to go with some darker themes.
Here's a shot of my finished painting – Ana and her Cat:

Ana y su Gato
12″ x 16″
SOLD
Other pieces I really loved: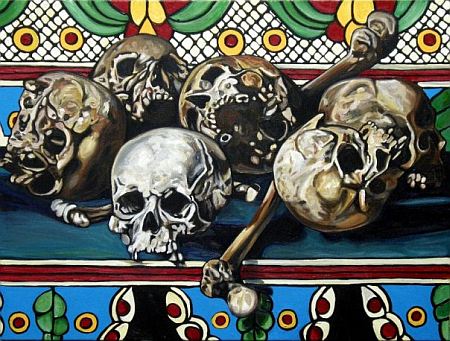 Taralee Guild – website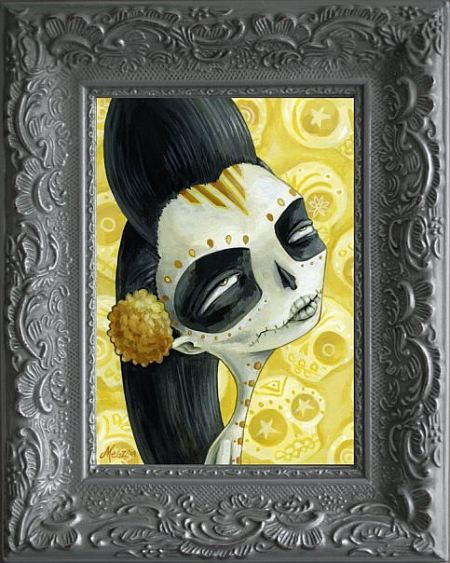 Megz Majewski – website
Christina Christie – website
You can see a bunch more photos in the Jem Gallery photo album on Facebook or if you're a local, go see the show in person!