It's been far too long since my last market. Yes, I thoroughly enjoyed taking a wee break, but it felt excellent to dust off my inventory sheets in preparation for this weekend & get back to making impossible TO DO lists. No matter how many hours I devote to prepping for a market, I've still never finished everything on my list. It doesn't help that the list keeps growing, of course. From simple things, like designing new tags or printing little bio sheets to go with each print, to big ones, like creating an entirely new product (brooches, anyone?) – there's always something else to do.
Today was spent making new Scrabble tile pendants & assembling the lockets that I sealed a few days ago. Any jobs involving resin are bumped to the top of the list since it needs time to cure. Picking up business cards from the printer? Tomorrow. Trimming magnets & putting together postcard packs? Friday. Figuring out which original paintings to bring? Friday night. Late.
As much as I would love to stroll into a market on a good night's sleep with my entire table set-up perfectly organized & stored sequentially in air-tight containers on wheels, I also know that I wouldn't have done a single show yet had I waited until I was completely "ready." My table will never be perfect, but I come up with new ideas, tweaks & generally think I get a little better with every show I do. And that's exactly why my TO DO list never gets any shorter!
If you're in the Vancouver area this weekend & want to see for yourself, you can find me here: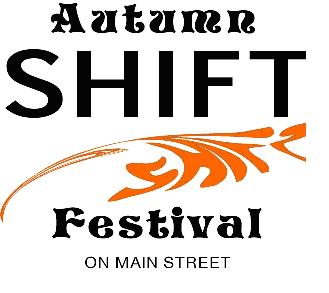 Saturday, September 25th
Autumn Shift Festival
outdoor street fest sponsored by Blim
Main Street between Broadway & 12th Ave
12 to 6pm
This free, fun, family friendly event will feature live music, improv and comedy acts, a merchant's market, a farmer's market, local artists, great community participation and lots of exciting activities for children. For more info check out the Mount Pleasant Business Improvement website.
Sunday, September 26th
Rocky Mountaineer Train Station
1755 Cottrell Street
12 to 6pm