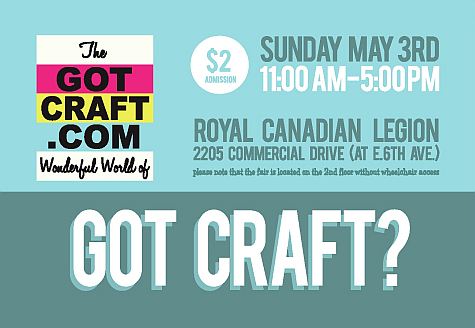 My kitchen table has once again been taken over by prints, postcards & pendants as I prepare for my next craft show – Got Craft. I've been really looking forward to this one & have to say I'm extremely impressed by how professional Andrea & Rob, the organizers, have been to work with. I guess that's what you get when you take wedding planners & unleash them on the craft world! Here are the details:
Sunday, May 3rd, 2009
11:00 am – 5:00 pm
Royal Canadian Legion @ 2205 Commercial Drive (at E. 6th Ave.)
Vancouver, BC
Admission:$2 (kids 10 and under are FREE)
Bringing a modern twist on the conventional craft fair, Vancouver's largest indie craft fair features over 50 local handmade vendors.
First 30 people through the door receive a FREE handmade swag bag packed full of goodies from each of our vendors.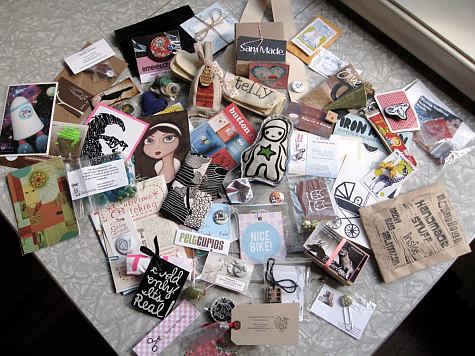 (FYI on the swag bags: people have been known to stand in line for over an hour to try to get their hands on these puppies. And judging from the pics posted on the Got Craft blog, it might be well worth it!)