I've had a couple of days to recover now & am happy to report that this year's Culture Crawl was a huge success for everyone in my studio. It was packed! Thanks so much to all of you who were able to come by & visit my studio. I was fighting a nasty cold, but the energy of the crowds kept me humming along!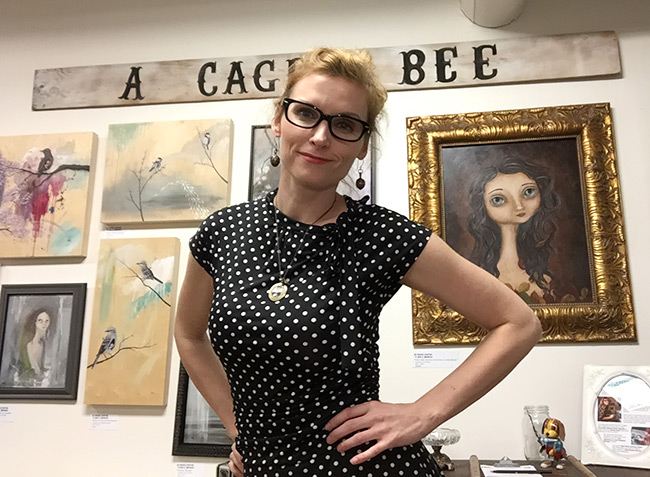 It's a good thing I got that cold out of the way early because the next 3 weeks are going to be nuts! If you're looking to pick up any Cagey Bee handmade pieces before the holidays, here's where you can find me:
November 29 & 30th – Portobello West
December 1 to 3rd – Granville Island Public Market
December 4 to 7th – Make It Vancouver
December 13th & 14th – Got Craft?
December 15th to 21st – Granville Island Public Market
And then…sleep!