One of the hard parts of being an artist is allowing yourself down time to recharge. It's scary. When that creative spark of inspiration is elusive, it's easy to worry that it will never come back.
Over the last few weeks, I haven't felt much drive to be in the studio painting new pictures. This is my slow period after the hectic Christmas season, so usually this is when I relish those studio hours. This year I seem to be consumed by show applications, taxes, ordering & organizing my supplies & basically fiddling around without really creating much of anything.
For me, the guilt of not making new work, to waste this time without tackling some really ambitious pieces, is suffocating. Sometimes great work can spring forth due to the pressure of a deadline, but this year that pressure has felt like a giant weight on my shoulders that is blocking me instead of driving inspiration.
So, I went to Hawaii instead.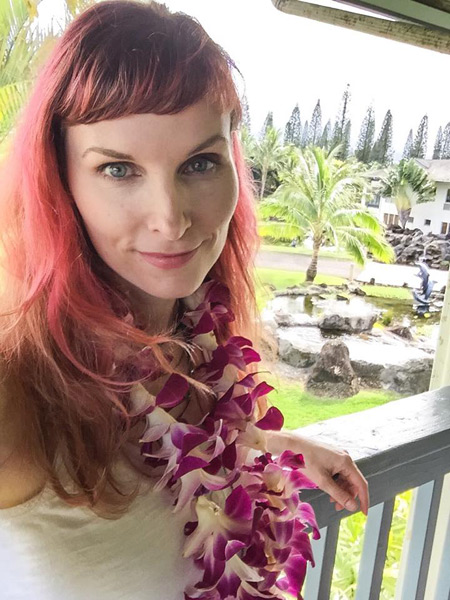 OK, that was cheeky! 🙂
My lovely parents were in Hawaii for a month this winter & were sweet enough to let me crash with them for a week. Sunshine, beautiful greenery everywhere, snorkeling with the most incredible fish…ahhhhh! Paradise!
I did pack my sketchbook, though didn't do a whole lot of drawing while I was on holiday. A bit of flowers, some tiki dudes…mostly things I'd prefer to paint than draw. But most importantly, I'm feeling that Black Cloud of Suck moving on.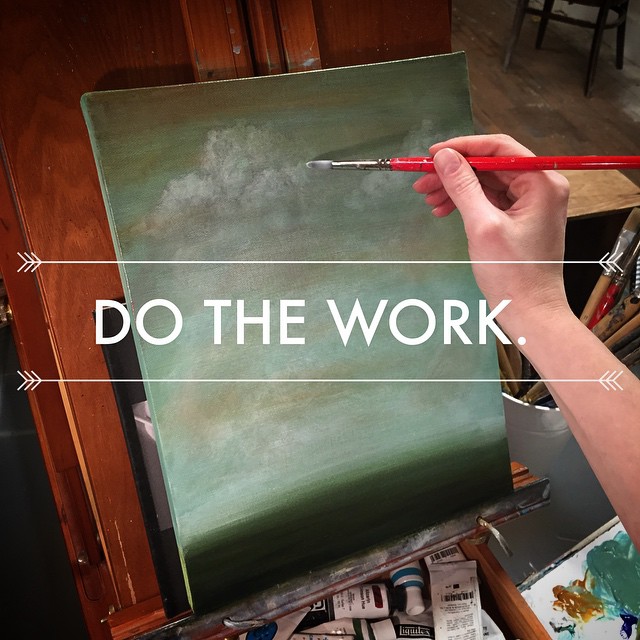 Since I've been home, I'm feeling more drawn to materials; woodworking & metalsmithing classes keep coming up in my Google searches. I want to make stuff!
I've been dabbling with watercolors too – and totally hating it. It's a really good exercise for me since I want to loosen up & not paint with such tight control, but they definitely do not come naturally to me. I like building layers & layers of paint & glaze.
All of this is to say…sometimes you just need to work through it.
That may look like grinding out more hours in the studio & making bad work, but keeping at it.
That may look like taking an actual break & getting out of town.
Or it may be time to try out a new medium, to get excited about learning something new.
With any luck, I'll have some new creations to share with you soon!