I only have 2 more market dates this holiday season and then it's time for me to catch up on my own Christmas preparations! I love supporting handmade, so I try to do most of my holiday shopping at the tables of my fellow vendors, however there are a few boys on my list that have made it pretty clear that any shopping for them must be done at Best Buy. Oh well!
Coming up this weekend:
Saturday, December 17th, 2011
Croatian Cultural Centre ~ 3250 Commercial Drive
10am-5pm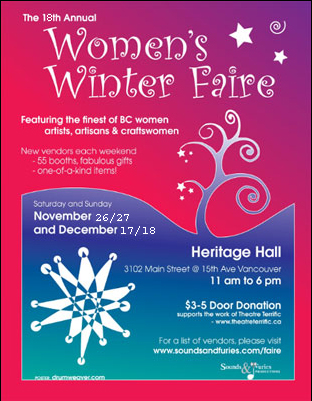 Sunday, December 18th, 2011
Heritage Hall ~ 3102 Main Street
11am – 6pm
If the weekend shopping won't work for you, check out one of the lovely retail shops that carry my work:
Happy shopping!