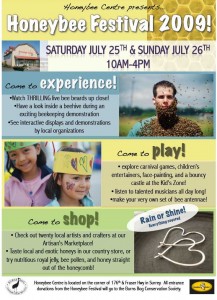 If you're in the BC lower mainland, come see me at the Honey Bee Festival this weekend!
Saturday & Sunday
July 25 & 26, 2009
10 am – 4 pm
Corner of Fraser Highway & 176 Street, Cloverdale North
Enjoy 2 days of FREE fun and entertainment for the entire family. Check out their website for more info and directions.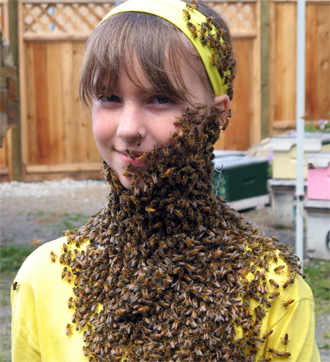 note: I will not be donning a beard of bees at this event. Just so you know.