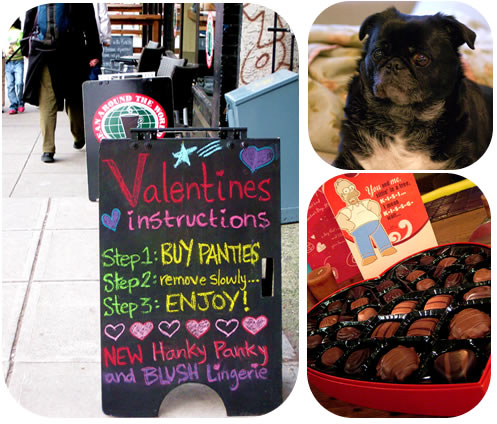 Happy Valentine's Day everybody! I'm so happy to see people using the Valentine print-out I made up. Yay!
The boys surprised me with cards, a box of chocolates and some yummy smelling candles this afternoon. Such a sweet surprise! I've been so very spoiled this year. Last night we had the fabulous Jen & Joel over for dinner & I was plenty happy to call that our Valentine celebration. John cooked an amazing dinner, J&J brought wine & we stayed up late playing a silly trivia game, Buzz. I couldn't have asked for a nicer time.
Tonight I'm planning to spend in the studio with my other love. I can really feel the tension & stress build up in my body when I'm not getting enough painting hours in & I'm really looking forward to spending the night just playing. I've been spending so much time on homework pieces and recreating a previously sold work that needs to be replaced (remind me to blog about that story!), that I've had no real creative time. And isn't that just what weekends are for?
X0X0,
*kgb*