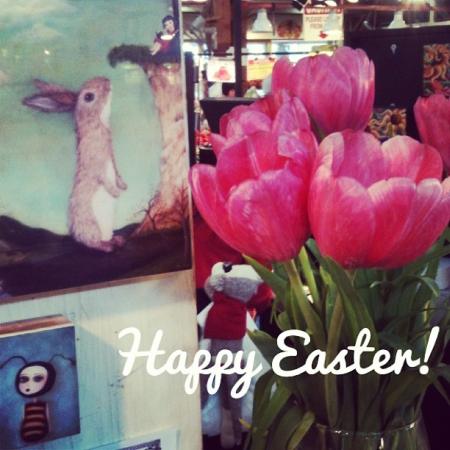 The loveliest tulips appeared on my table this morning at Granville Island! A gift from the Easter bunny, maybe? I'm going to be selling my work in the public market at Granville Island all week – right through Sunday, April 27th – so I'm quite happy for the brightly colored addition. 🙂
Sadly I don't have much new work to share as I've been up to my eyeballs in taxes for weeks now. 2013 was the first year that I collected GST & PST, so my bookkeeping was a bit of a nightmare. I spent days going through all of my receipts, entering them into a spreadsheet. Then several more days, going back over the same receipts because I just entered the totals, not the pre-tax sub-total, the GST paid, the PST paid & then the final total. Not the most inspiring stuff!
Hopefully you're getting some sunshine & seeing some pretty blooms this weekend. I think we all need it!