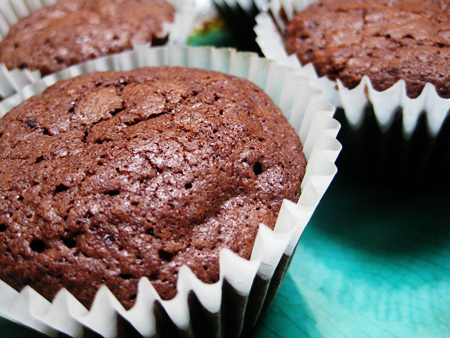 In the tastiest way of procrastinating I've found yet, I baked a batch of Black Apple's favorite brownies yesterday. Yes, I should have been packing, but technically I finished up a bag of white sugar, so that counts as one less thing I'll need to pack, right? Right.
They turned out fab with my only modifications being adding the rest of my walnuts (ha! also counts as packing) & pouring them into cupcake liners instead of an 8″ square pan. That was completely unplanned, but after mixing up the batter & getting ready to pour, I discovered that I do not have an 8″ square pan. I'm not sure what happened to it exactly, but I was left with 2 options – super thin, possibly burnt brownies in a large rectangular pan or cupcake brownies. I went with the latter & they were delish.
And now that I have a sweet burst of energy? Back to work. I'm hanging 3 paintings for the Wee Show tomorrow & will be setting up my table at Britannia's Artful Sundays market on the 16th. Oh & packing!
Have a lovely weekend everyone!